Maternal Child Health Program
The time from conception to 6 years of age has the most influence of any time period on brain development, behavior, and health.
The effects of maternal health during pregnancy and of childhood experiences on brain development during the first six years last a lifetime. In addition, improving knowledge of preconception and reproductive health among young adults helps to promote a healthy start to pregnancy.
We support families in health and wellness in their homes to promote child growth and development.
We follow the growing great kids and growing great family's curriculum in which, our family visitors are trained and provide information on health, safety, and nutrition to help you create goals for your family needs.
This is a voluntary program once you register one of our family visitors will be in contact with you to schedule a time that suits you and your family for a visit, we also have a nurse on staff for any nursing resources that you require.
Topics of education cover
Prenatal Care
Fetal Development
Newborn Care
Baby cues/baby talk
Bonding
Budgeting
Healthy coping skills
Growth and development
Feeding and nutrition
Parenting tips
Birth Doula Services
Doulas provide physical, emotional, spiritual, and informational support while maintaining non-judgmental care. Doulas do not give medical treatment or advice. They do not touch medical instruments or take over the birthing experience. We also do not replace but encourage family support.
Doulas are professionally trained aides who provide care before, during and after labour and delivery. We also provide support for medical termination, miscarriages, and still-births.
Our primary goal is to care for the family's emotional health and enhance the positive birthing experience.
Doulas help you advocate for yourself by
Encouraging the birthing person or their partner to ask questions and verbalize their preferences surrounding birth and support your decision
Teaching the family positive communication techniques
Provide presence, reassurance, support, and praise in our traditional ways by supporting ceremonies surrounding birth
We can attend your birth as a second support person and if you are alone, we can attend as your only support person as no one should be alone at this special time in you and your baby's life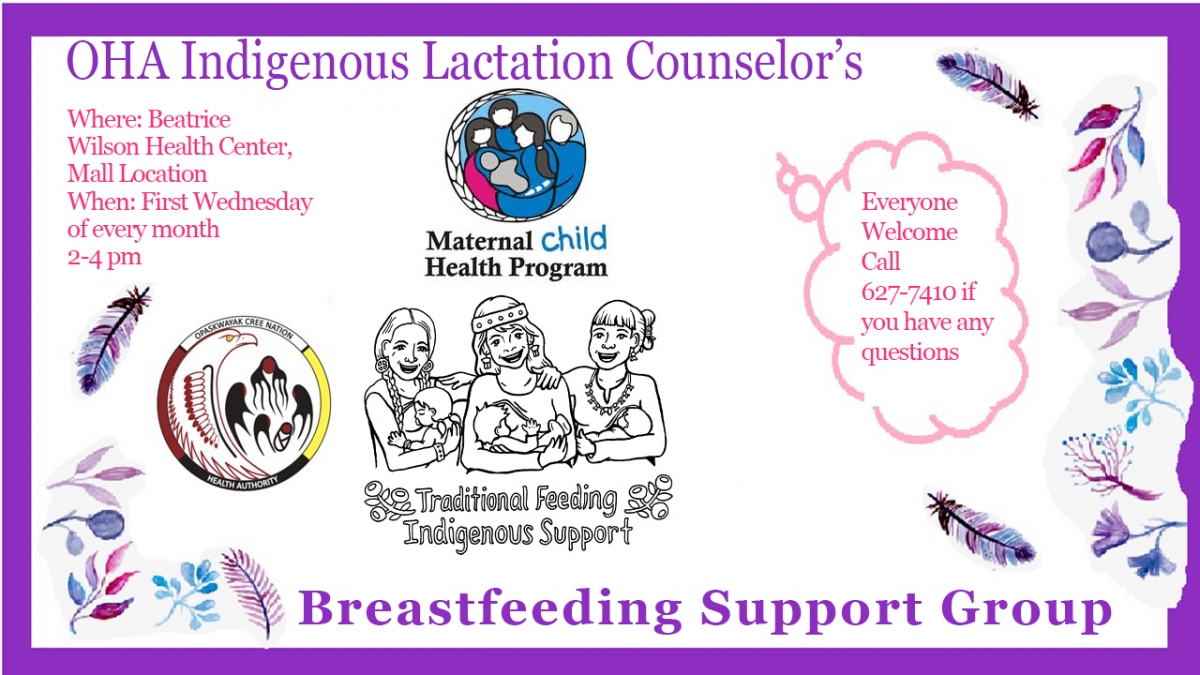 We offer all of this and so much more! Lots of incentives please check out our Facebook page - OHA Maternal Child Health Program!
Our staff
Manager - Luise Bugera
Kristen Burns - ICT RN Coordinator
April Dorion - Family Visitor
Helene Sinclair - Family Visitor
Robin Thrones - Birth Doula
Evelyn Fischer - Birth Doula